Suiter Swantz IP 2021 U.S. Patent Calendar
At the beginning of each year, we enjoy creating a U.S. Patent Calendar that we send to our clients and friends. This year, we've also put together an online version that links to our Patent History blogs, so you can learn more about the calendar's featured patents.
If you would like a complimentary physical copy of our 2021 U.S. Patent Calendar, please send an email with your name and mailing address to info@suiter.com.
We hope you have a great 2021!
Sincerely,
The Suiter Swantz IP team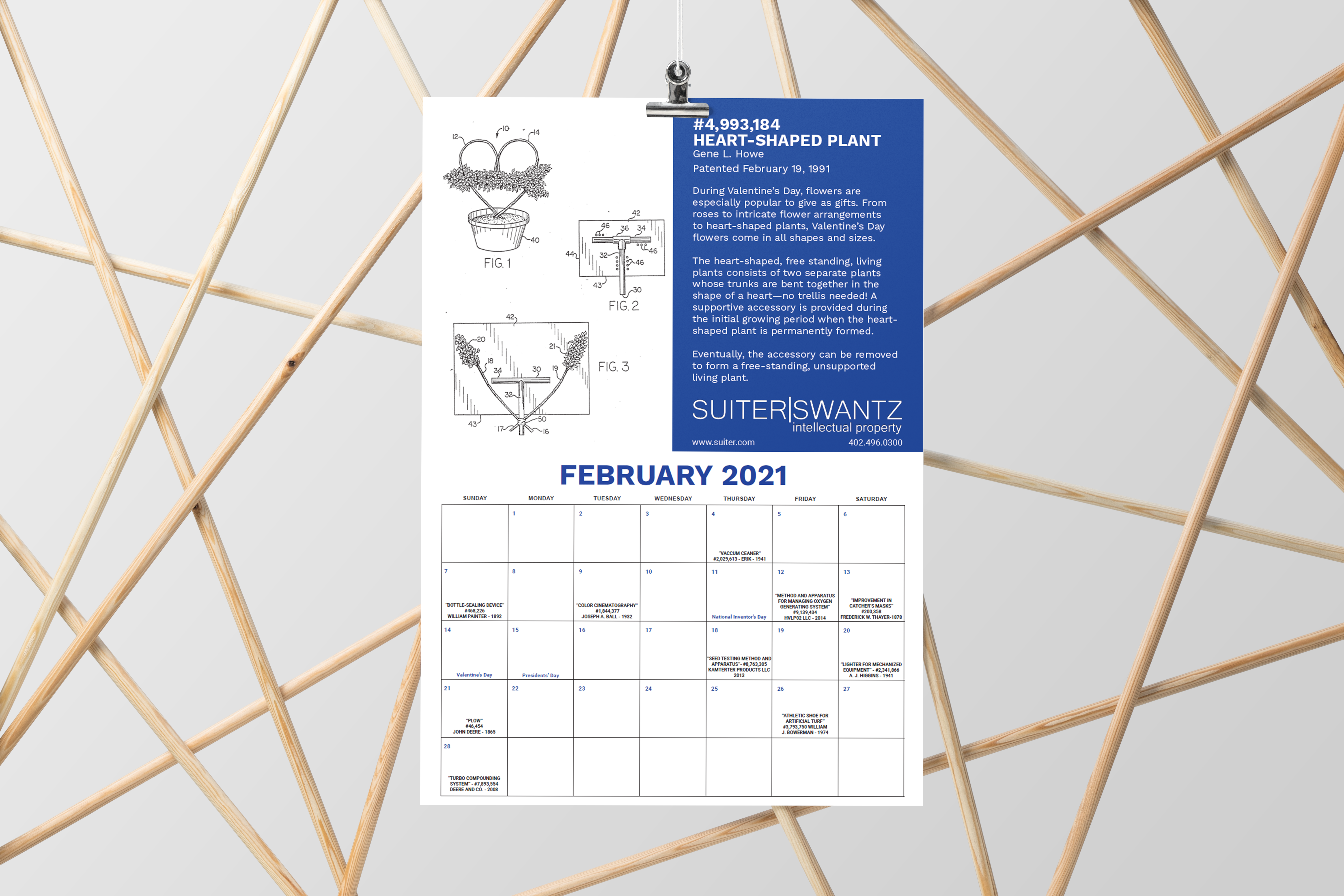 ---
Suiter Swantz IP is a full-service intellectual property law firm providing client-centric patent, trademark, and copyright services. If you need assistance with an intellectual property matter and would like to speak with one of our attorneys, please contact us at info@suiter.com.