The USPTO Announces an Opportunity for Expedited Patent Filing
According to a USPTO press release, the agency has launched the First-Time Filer Expedited Examination Pilot Program. This program aims to assist inventors new to the patent world by expediting the examination process.
Under this program, first-time patent filers may request expedited examination of their application and expect a final decision within 12 months of filing. To qualify for the program, applicants must file their application as a non-provisional utility or plant application, with no more than four independent claims and 30 total claims.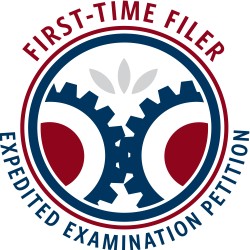 Upon acceptance of the request, the USPTO will place the application on an expedited track, prioritizing it over other applications. The agency commits to conducting an examination of the application within six months of acceptance and issuing a final decision within 12 months of filing.
The program will consider 1,000 petitions for expedited examination. Ultimately, the USPTO hopes this launch will encourage the development of more innovative ideas in the future.
You can apply for this program by filing a petition to make special for a qualifying patent application. More information here: https://www.uspto.gov/initiatives/first-time-filer-expedited-examination-program
To learn more about the program in general click here: https://www.uspto.gov/about-us/news-updates/usptos-council-inclusive-innovation-launches-new-initiative-expedite-patent
---
Suiter Swantz IP is a full-service intellectual property law firm providing client-centric patent, trademark, and copyright services. If you need assistance with an intellectual property matter and would like to speak with one of our attorneys, please contact us at info@suiter.com.