Suiter Swantz IP Owner & Patent Attorney Sean Suiter is teaching a Patent Law Course at Creighton University once again this fall.
The course focuses on the fundamental principles of patent law and is designed for students interested in intellectual property law. Sean has taught a variety of patent and copyright law courses at Creighton University since 1998.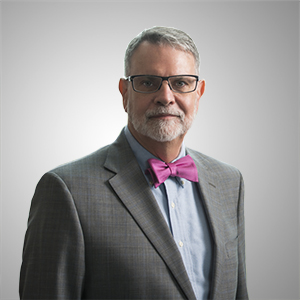 Sean Patrick Suiter is a patent attorney, founder, and co-owner of Suiter Swantz IP. Sean holds undergraduate degrees in English Literature, Chemistry, and Physics from Creighton University and the University of Nebraska, respectively. Sean received his Juris Doctor from Creighton University Law School.
Additionally, Sean is admitted to the U.S. District Court, District of Nebraska (1990); U.S. Court of Appeals, for the Federal and Eighth Circuits, U.S. Court of International Trade, U.S. Court of Federal Claims, U.S. Supreme Court (1991); and is registered to practice before the United States Patent and Trademark Office. Sean belongs to Delta Sigma Rho, and Tau Kappa Alpha. Prior to founding Suiter Swantz IP, Sean served as a Judicial Clerk to the Honorable John T. Grant, Nebraska Supreme Court, 1988-89.
Sean is also an Adjunct Professor of Law at Peking University School of Intellectual Property.
Suiter Swantz IP is a full-service intellectual property law firm providing client-centric patent, trademark, and copyright services. If you need assistance with an intellectual property matter and would like to speak with one of our attorneys, please contact us at info@suiter.com.