We're all familiar with the typical fanfare that unfolds on the Fourth of July—barbecues, pool parties, and fireworks, and all things grilled and chilled. To kick off the summer celebration, we are highlighting a few favorite inventions that make Independence Day a summertime tradition.
The Fourth of July marks the anniversary of the birth of America. Whether you celebrate with hot dogs and sparklers or use the day to reflect on America's triumphs and achievements, the day is filled with some favorite innovations.
Bomb Pop 
The summertime treat found in ice-cream trucks and freezers, with its iconic red-white-and-blue color scheme, was born in July back in 1955. The rocket-shaped pop was co-created by D.S. "Doc" Abernathy and James S. Merritt for Kansas City, Missouri's Merritt Foods.  At the time, the idea of the popsicle had already been invented 50 years earlier. However, creating a patriotic treat with three flavors in a unique shape was a new creation for America.
After being re-branded and reacquired by different companies, the Bomb Pop brand now features nine flavors, including the classic patriotic flavor.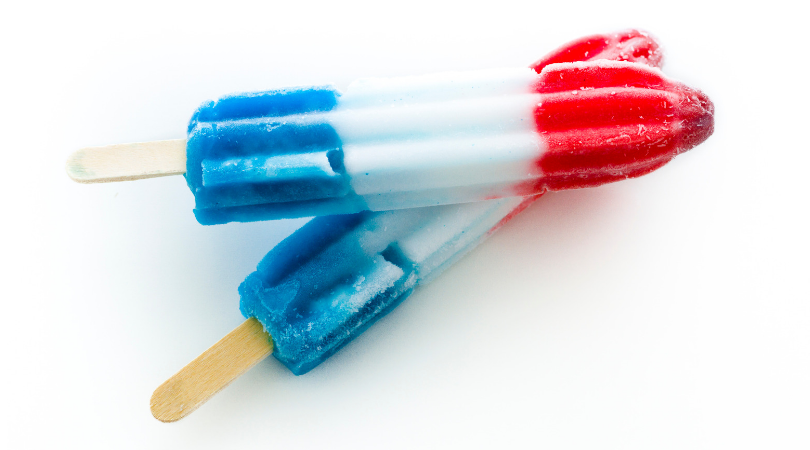 The Super Soaker
If you find yourself getting pelted with water by kids this Fourth of July, you can thank Nuclear Engineer Lonnie G. Johnson.
In 1982, Johnson invented the Super Soaker® while working on a heat pump invention for NASA. When he saw water shoot across the room from a hose that he had attached to a sink, he thought it would be "neat to develop a high-pressure water gun."
While Lonnie G. Johnson is most known for his invention of the Super Soaker®, he is not a toy-maker by trade. Johnson is a nuclear engineer who worked for NASA and the U.S. Air Force.
When Johnson was interviewed about his invention of the Super Soaker he said, "I knew that if I could create something simple that anyone could appreciate, the revenue from that invention could fund future passions of scientific innovation and entrepreneurship."
It took Johnson more than seven years to bring his water gun prototype to market, but the Super Soaker has since generated more than $1 billion in sales.
Fireworks
For decades, fireworks have been a classic spectacle on Independence Day. While there are numerous types of fireworks, musically choreographed firework displays have become popular among sightseers and firework enthusiasts. These presentations use a Plug-N-Light Musical Firework Apparatus where the fireworks are timed to correspond to certain moments in a music recording.
The complexity of this type of display is typically done professionally. Donald Martin Johnson Jr. invented U.S. Patent No. 20120210897. This patent application includes a multi-shot firework device connected to an audio playback device.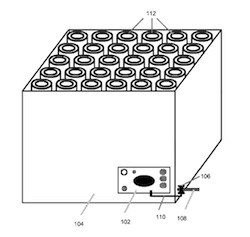 While consumers can purchase a variety of fireworks from retailers, sometimes the firework doesn't work as they intended. Fireworks retailers spend time and money on training staff to be able to communicate how a firework appears, but this still allows some error.
A father and son team, Richard Emmett Feiner II and Richard Emmett Feiner III, created a system, U.S. Patent No. 20130146654,  to give consumers some ease when purchasing fireworks. The duo provided videos to users to see how specific fireworks act when ignited. In the system, machine-readable bar codes are included on firework packaging. When scanned, this would retrieve a video file of the firework that can play on a display screen.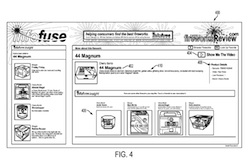 Fire Extinguisher 
Grilling? Using sparklers? Keep a bucket of water and a fire extinguisher handy when you're out celebrating. This 1880 patent is for an early version of the fire extinguisher known as a "bottle breaking" extinguisher.  This version used the reaction between sodium bicarbonate and sulphuric acid to expel pressurized water into a fire.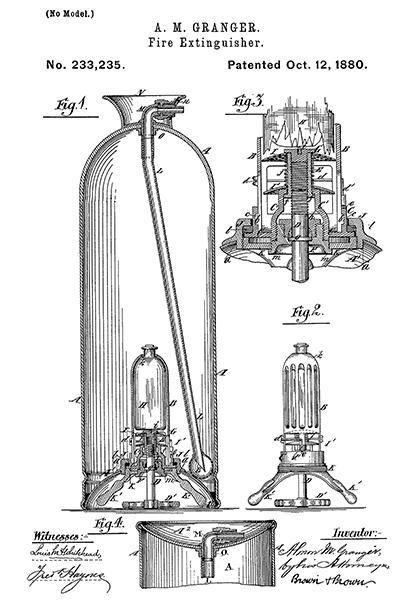 If you find yourself wondering about the intellectual property behind your Independence Day celebration, you can email your questions to info@suiter.com. We're also active on Facebook and Instagram.
However you choose to celebrate, we here at Suiter Swantz IP wish you a safe and happy Fourth of July!
---
Suiter Swantz IP is a full-service intellectual property law firm providing client-centric patent, trademark, and copyright services. If you need assistance with an intellectual property matter and would like to speak with one of our attorneys, please contact us at info@suiter.com.