It's that time of year again! The long-awaited football season is right around the corner.
Whether you're cheering on a team or just attend football parties for the snacks, intellectual property rights have played a significant role in influencing the game. Read on below to learn more about the classic patents that have helped football become the sport it is today.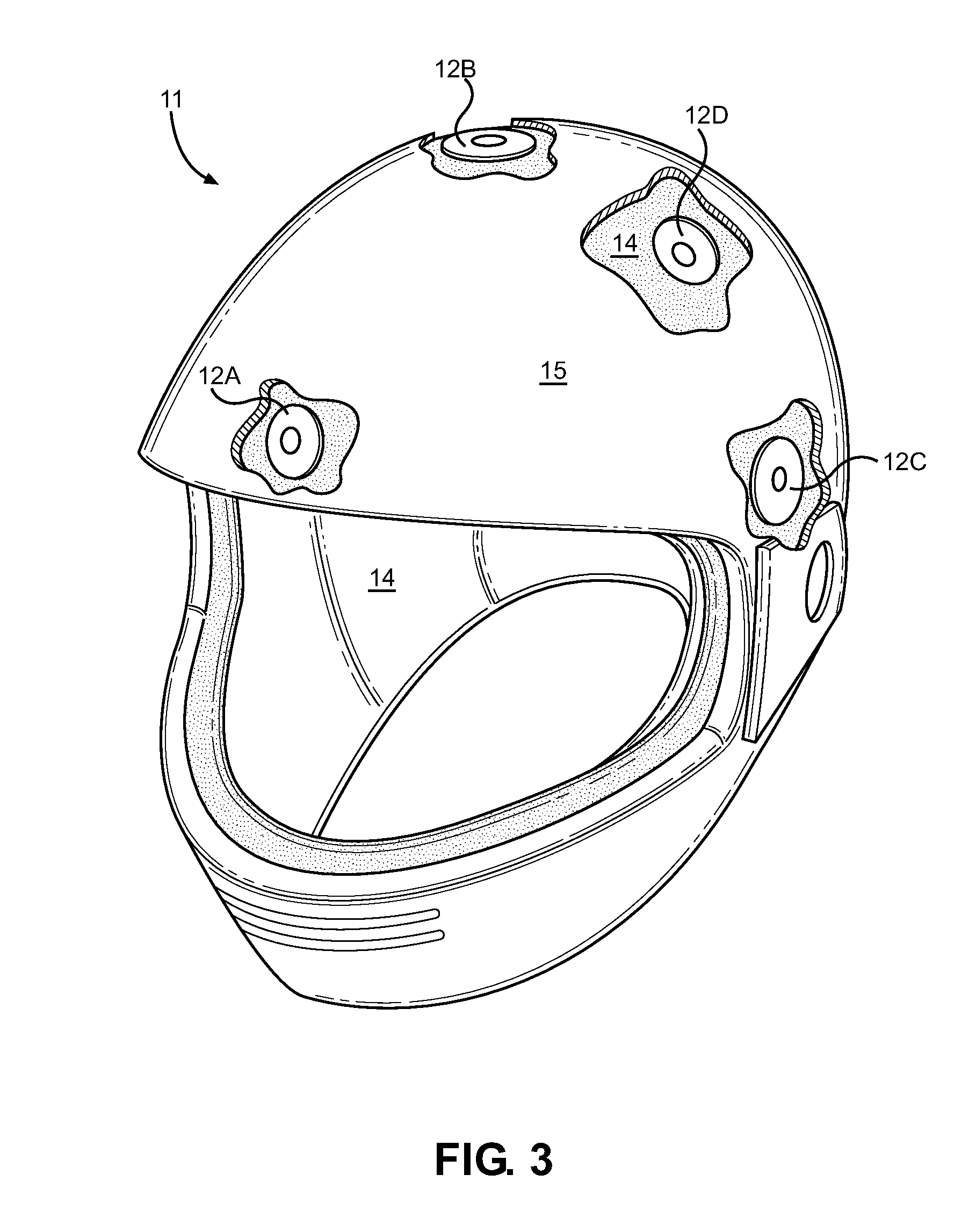 Helmet Head Impact Tracking and Monitoring System
In recent years, the NFL has contributed more heavily to medical research for football-related injuries, with a majority of funding going towards concussion research. One popular area of advancement has been the design and implementation of newer, safer helmets and wearable technology.
Inventor Russell Meurer patented a device in 2015 that aimed to detect impacts strong enough to cause a concussion. According to the patent, when a qualifying impact is detected, the device uploads the data to the user and/or a third party and notifies surrounding individuals that the user may have suffered from a concussion and needs to be evaluated. The goal for this device (and other similar technologies) is to detect concussions sooner, so players and coaches can be more proactive in the treatment of concussions.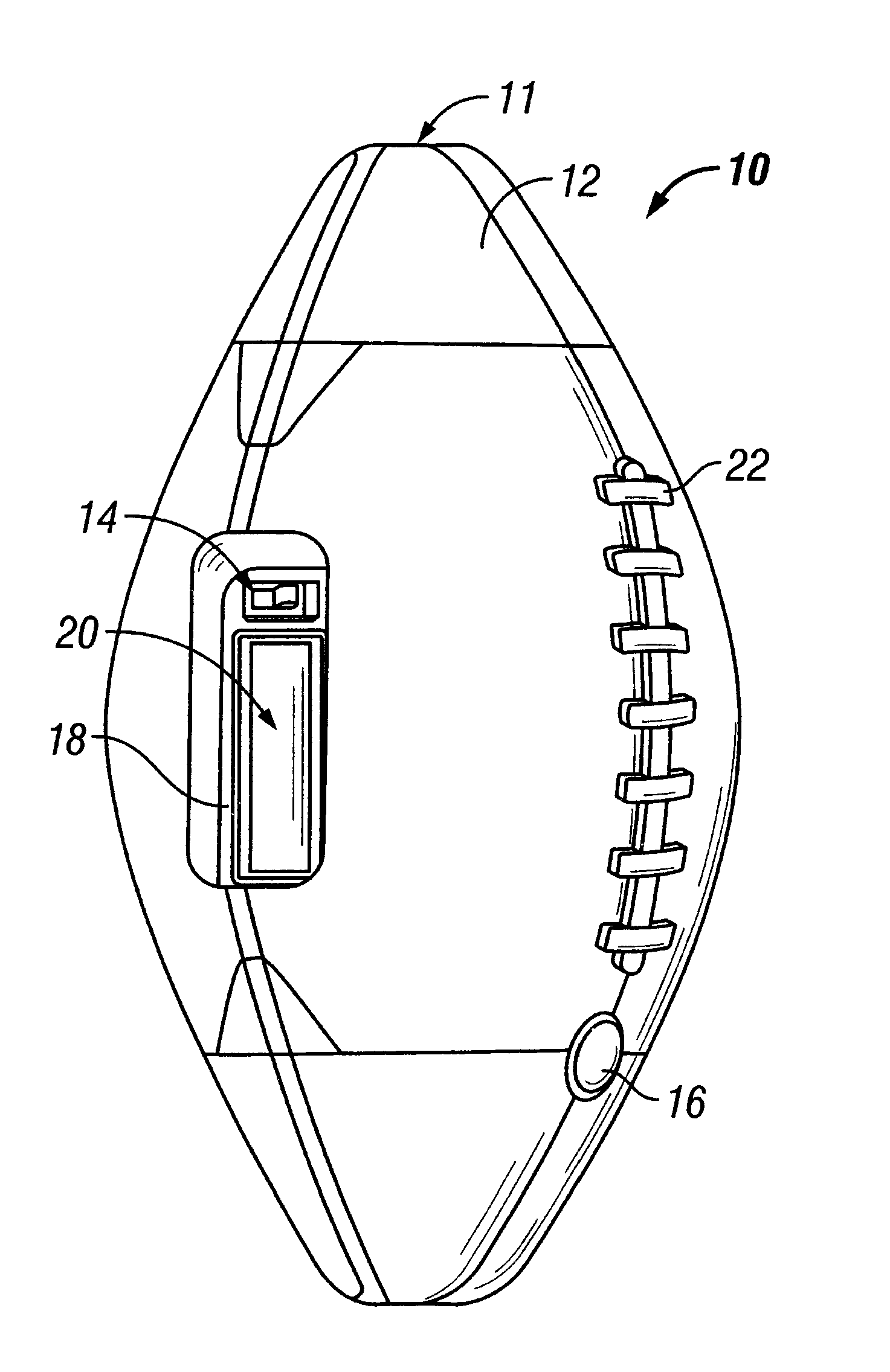 Electronic Football Capable of Measuring Statistics
No better way to practice your throw than with a football that measures your stats for you! The electronic football calculates various throwing statistics, including speed and the length of time it was in the air. The electronic football includes a start switch with a timer means that starts when the start switch is released when the football is thrown. Upon impact, an impact switch triggers the timer to stop, which provides the total flight time. The product also includes a pressure sensor positioned in the forward section of the football for measuring the air pressure when the football is thrown.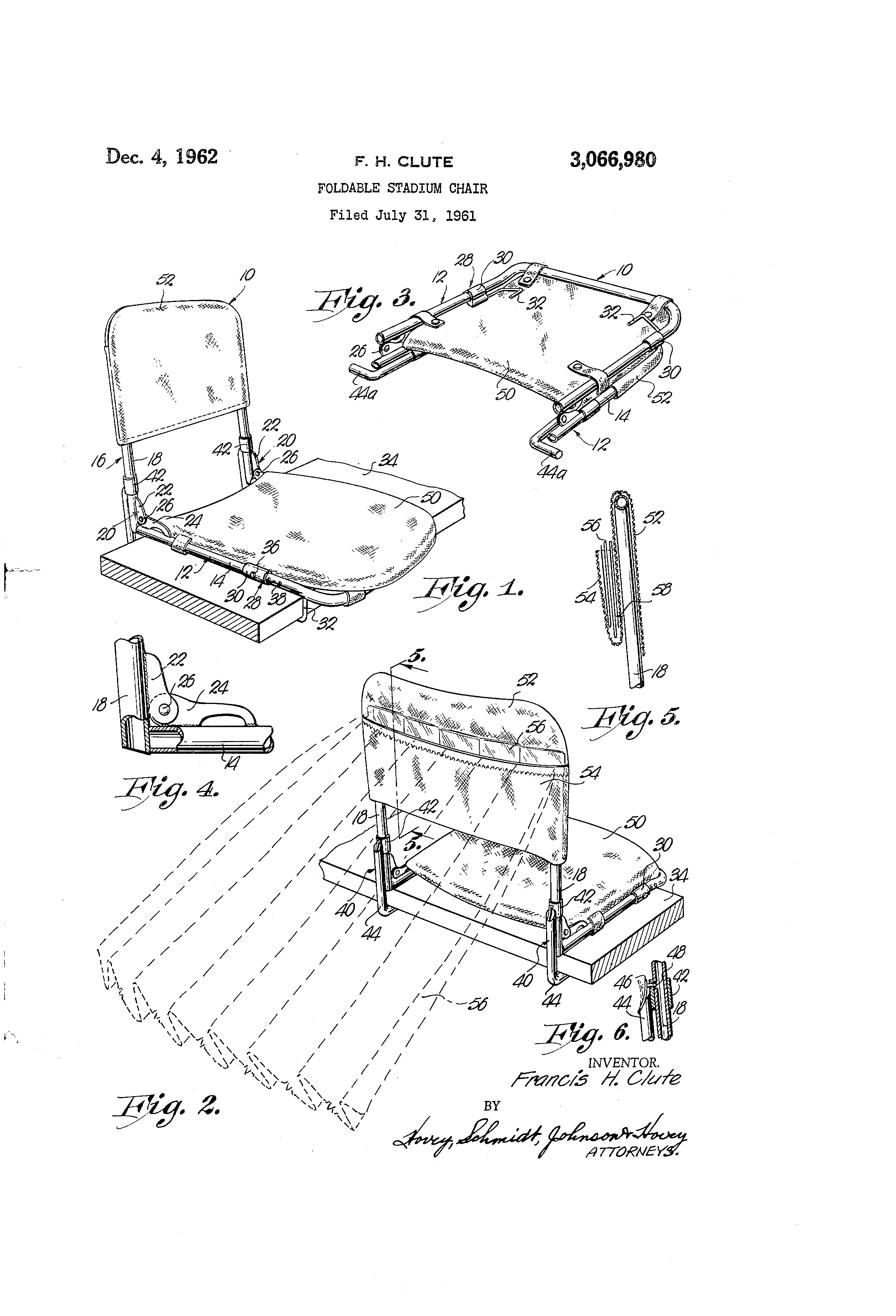 Foldable Stadium Chair
As any seasoned football spectator knows, metal benches can get uncomfortable quickly. Fortunately, Francis H. Chute invented a chair that adds an element of comfort to the hard bleachers and can be secured to any stadium bench seating. This invention has allowed many to enjoy sporting events longer and has helped prevent many sore backsides.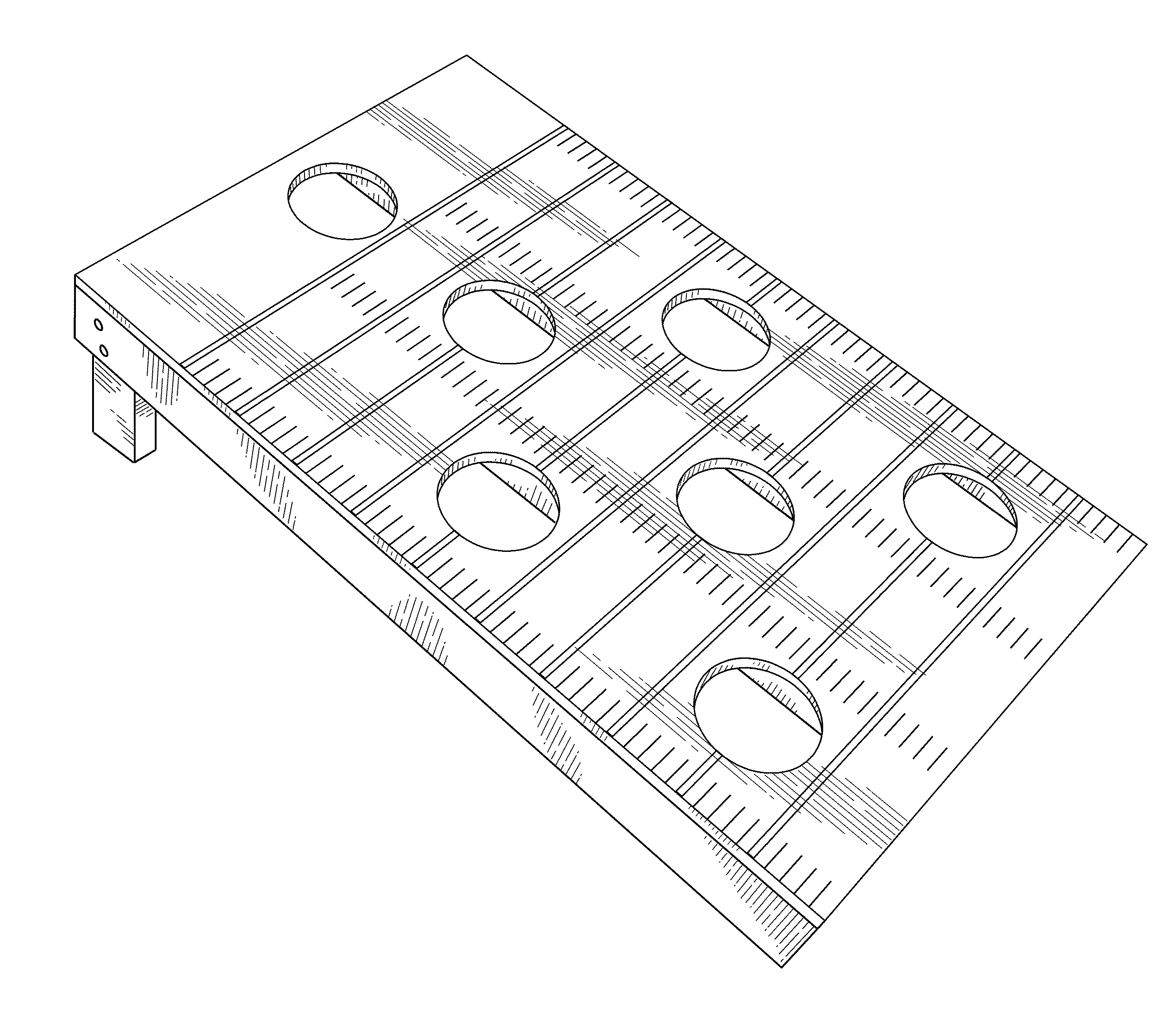 Football Cornhole Board
Sometimes you're not always in the mood for all of the hassles of actually going to a game. Sometimes it's just nicer to have a few friends over to watch the game and play a little backyard cornhole. That's where the football cornhole board comes in handy, providing a simple, classic backyard game while still paying homage to football season.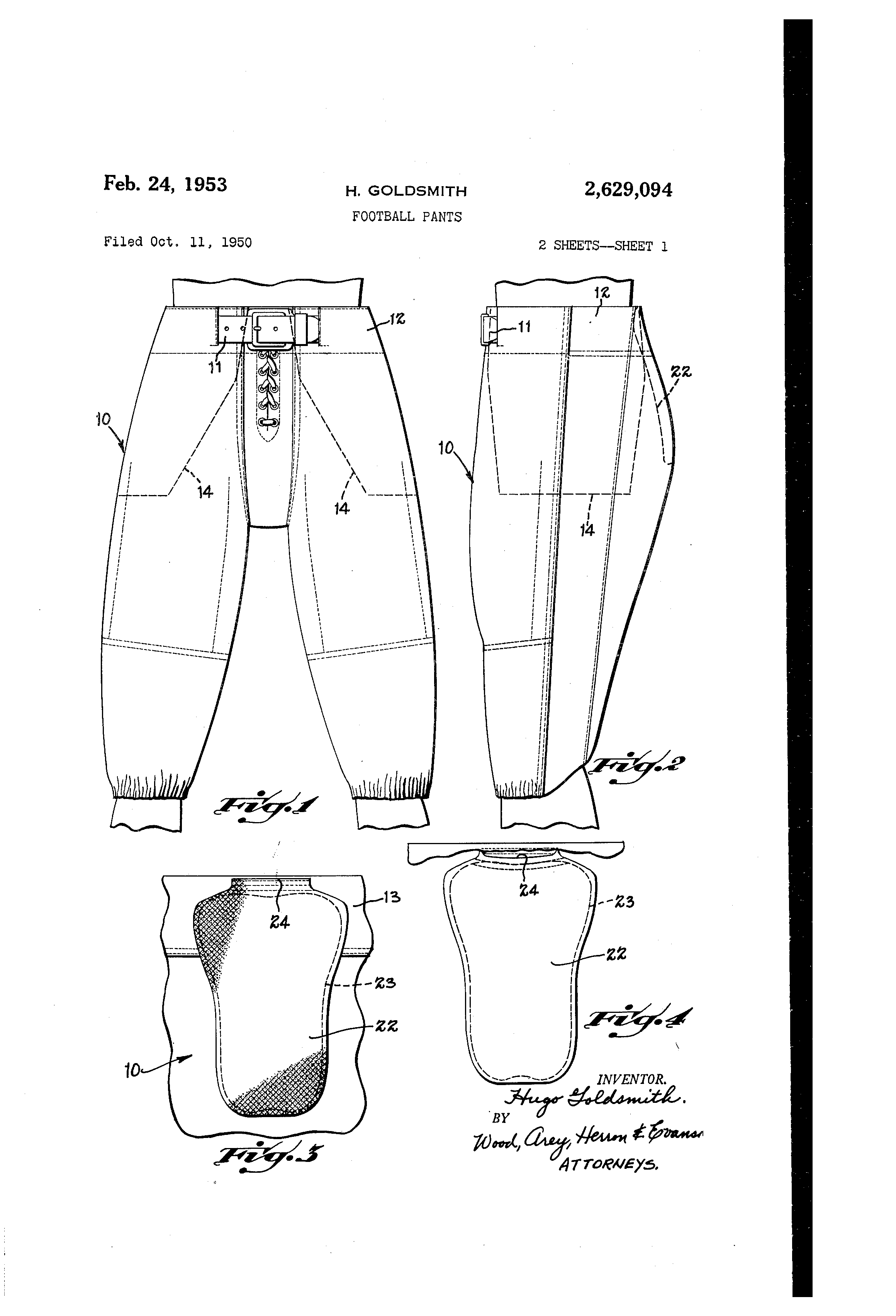 Football Uniform Pants
Over the years, football players have worn a variety of different pants. This pair was designed to protect a player's body by inserting padding. While they weren't considered the most stylish, they have helped paved the way in helping protect players.
---
Suiter Swantz IP is a full-service intellectual property law firm providing client-centric patent, trademark, and copyright services. If you need assistance with an intellectual property matter and would like to speak with one of our attorneys, please contact us at info@suiter.com.