Season's Greetings and Holiday Inventions
It's the time of year to celebrate — so let's celebrate innovation! Many inventors have done their best to make the holidays bright, and here are a few items we found.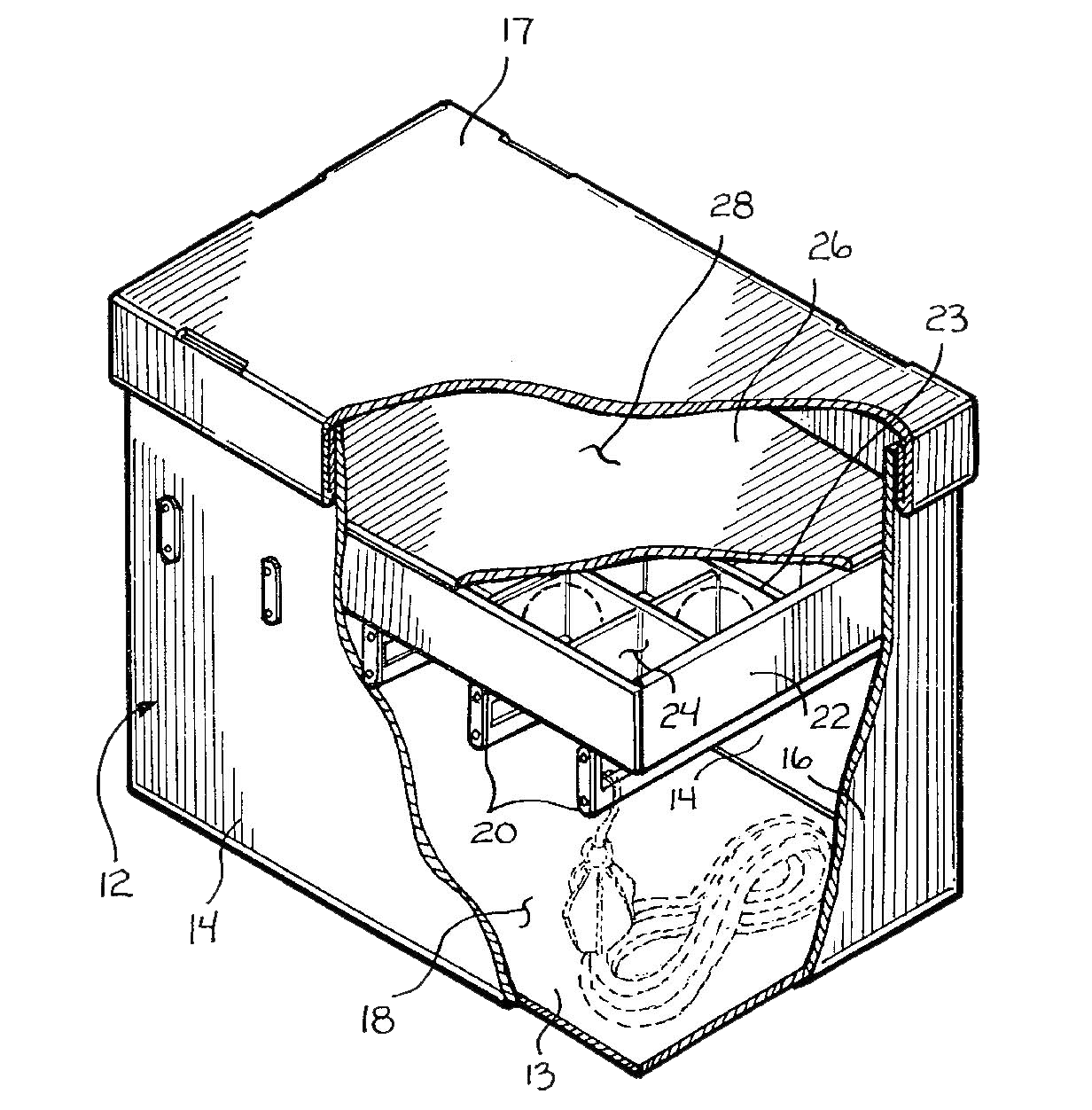 Christmas Tree Decoration Organizer
When the presents are unwrapped and friends and family have returned to their own homes, it's a little bittersweet. Many of us are ready to pack up Christmas décor get back to our regular routine. This Christmas tree decoration organizer box helps to store them safely, so unpacking next year is easy. It was patented in 2006 by Jennifer Houtler.
Rotatable Christmas Tree Stand
A rotating Christmas tree stand can add a nice effect to a charmingly decorated Christmas tree. It c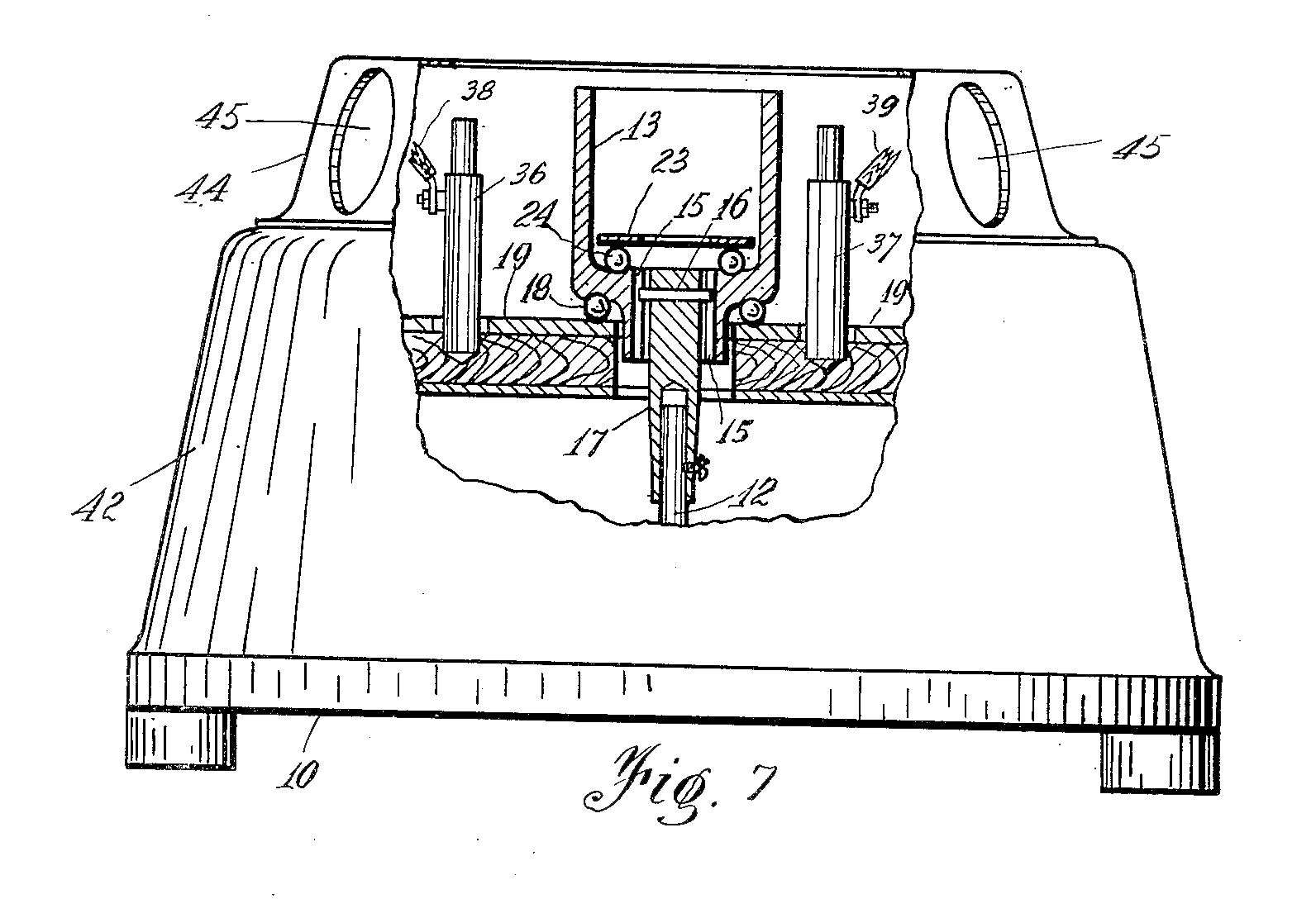 an effortlessly highlight all your memorable ornaments. It's fun to choose additional features for the revolving Christmas tree stand, such as music-playing capacity, remote control, and electrical holders for tree lights. This pictured rotatable Christmas tree stand was patented in 1949 by Claris Tacy.
Wand Activated Electronic Menorah
One of the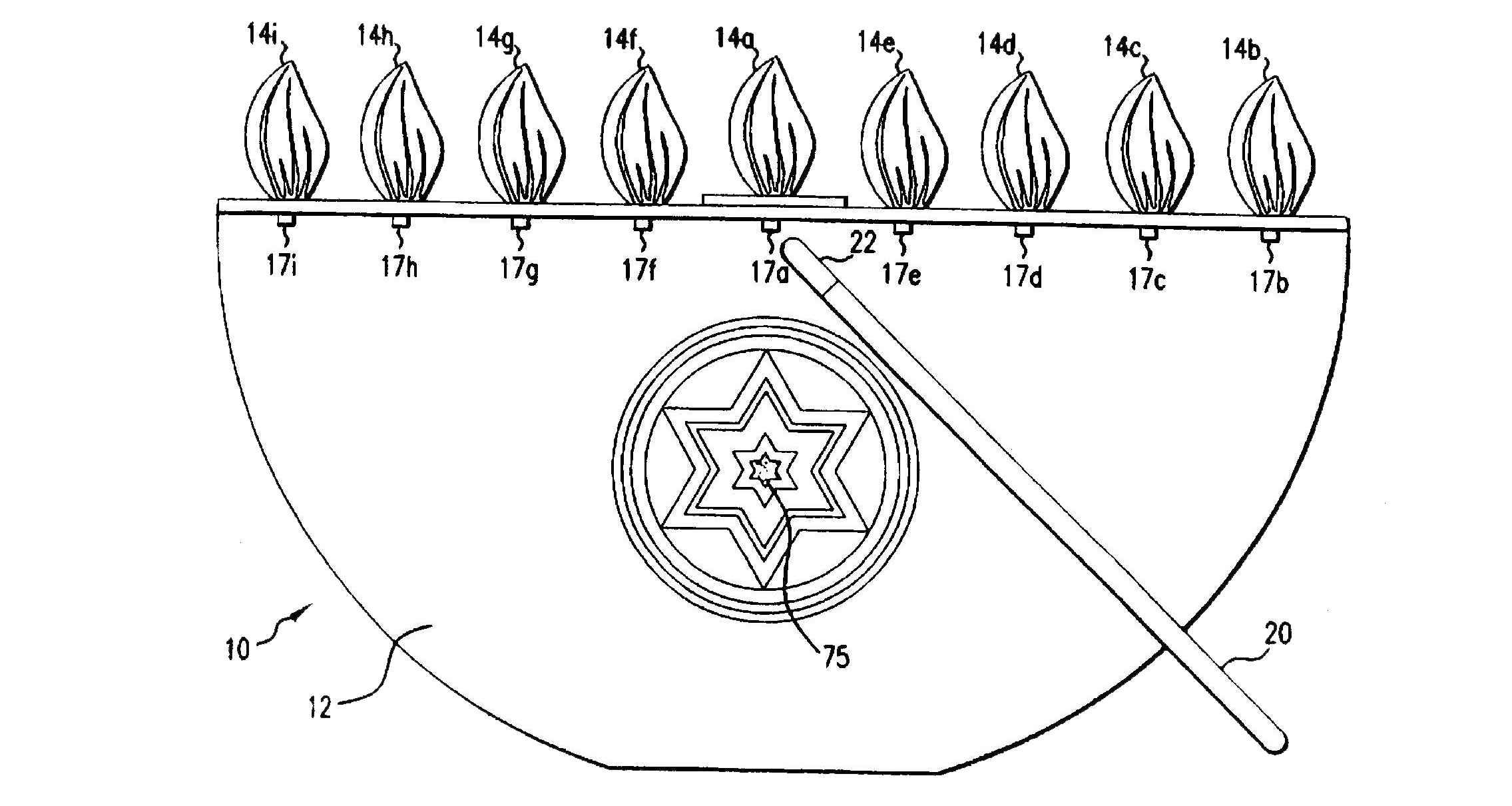 most iconic symbols of Hanukkah is the menorah. First referenced in the biblical book of Exodus, the menorah in its original form was crafted according to a design revealed to Moses by God on Mount Sinai.
In the homes of people celebrating Hanukkah today, candles are inserted from right to left but are lit from left to right, and the candlelight serves as a reminder of the miraculous story.
Real candles may present a fire hazard, particularly if left unattended or if young children are present. This wand activated electronic menorah, patented by Victor Horowitz in 2000, describes a menorah providing support for a plurality of artificial candles with LEDs providing artificial candle flames.
Santa's Sleigh
While sleds are the most popular means of transport for Santa Claus in the world, some countries are exceptions. According to Dutch tradition, Santa Claus leaves Spain to arrive in the Netherlan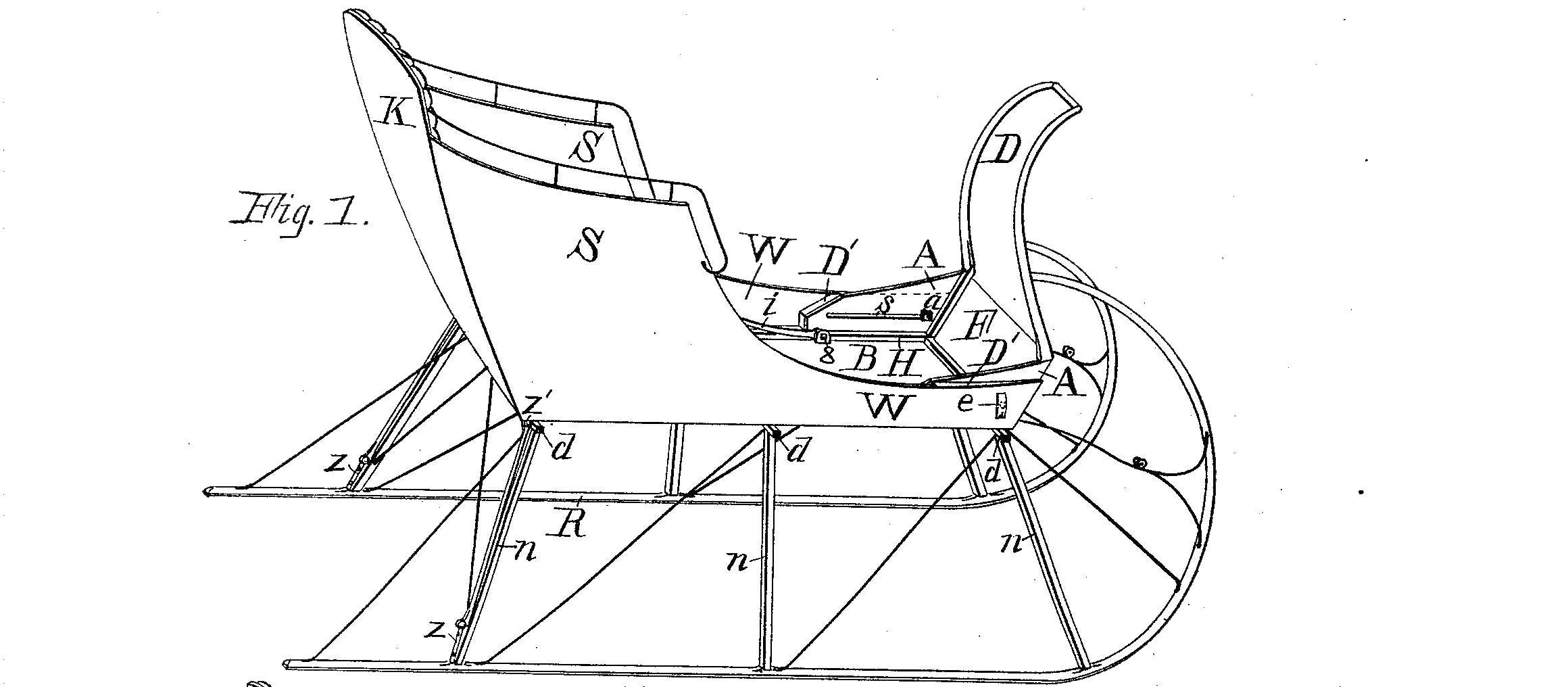 ds in a boat loaded with presents. In Luxembourg, he is always accompanied by Father
Fouettard and travels by helicopter or train, and sometimes on the back of a donkey. Other countries have preferred to adapt Santa's representation to their own culture or climate. This is the case of Australia, where it is said that Santa Claus arrives on a surfboard.
This pictured sleigh was patented by W.D. Rumsey in 1889.
Christmas Stocking Hanger
It's easy to see why Christmas stockings are a favorite tradition for so many people. Stuffing them to the brim with carefully chosen gifts and seeing the joy on family members' faces as they empty the stockings on Christmas morning, it's joyful from start t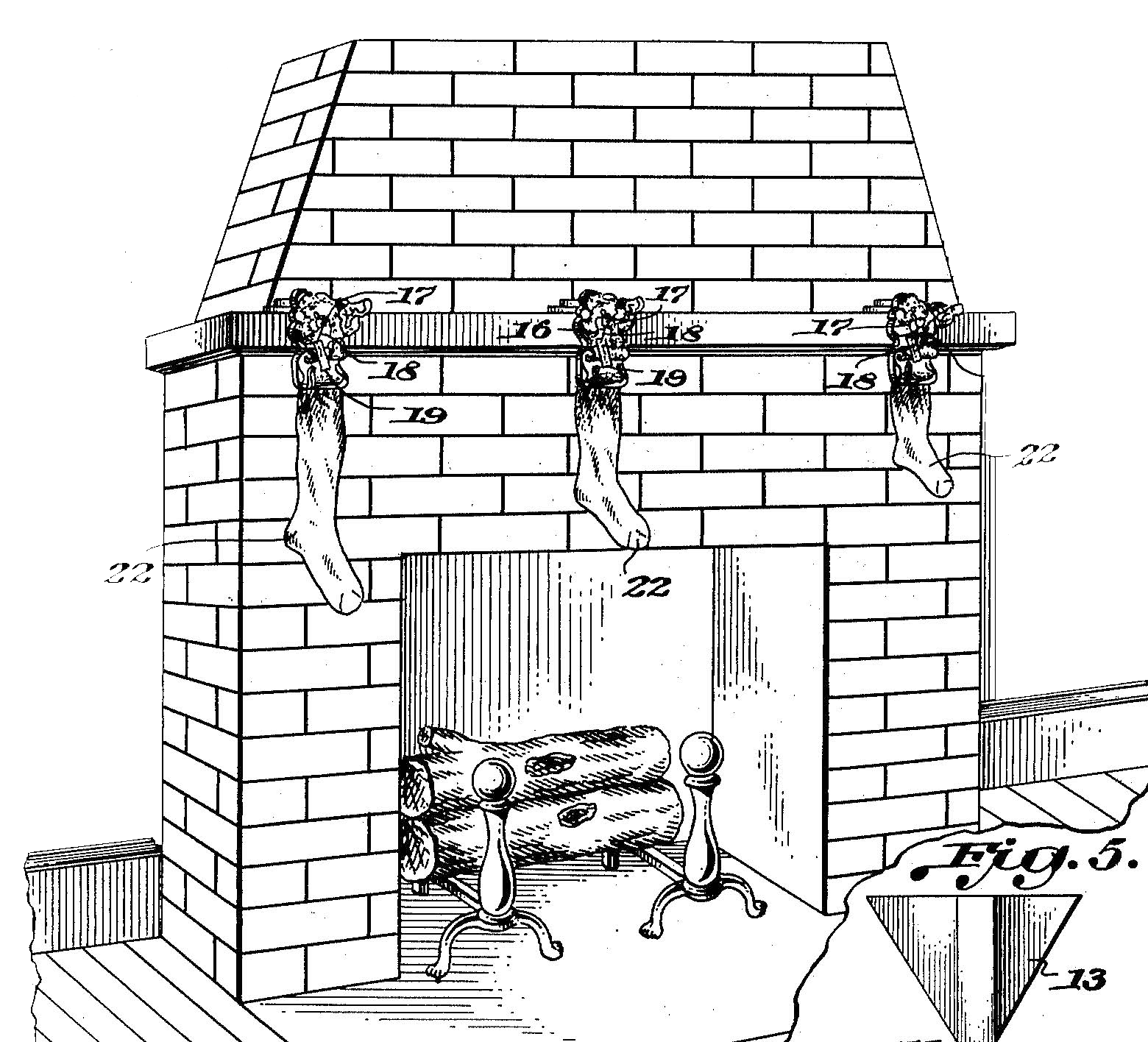 o finish! Several people hang their stockings on display from the mantel. Rather than using a nail that causes holes in the woodwork, this temporary hanger can be easily removed each year.
This pictured Christmas stocking hanger was patented in 1945 by Fred U. Wolfe.
Christmas Lights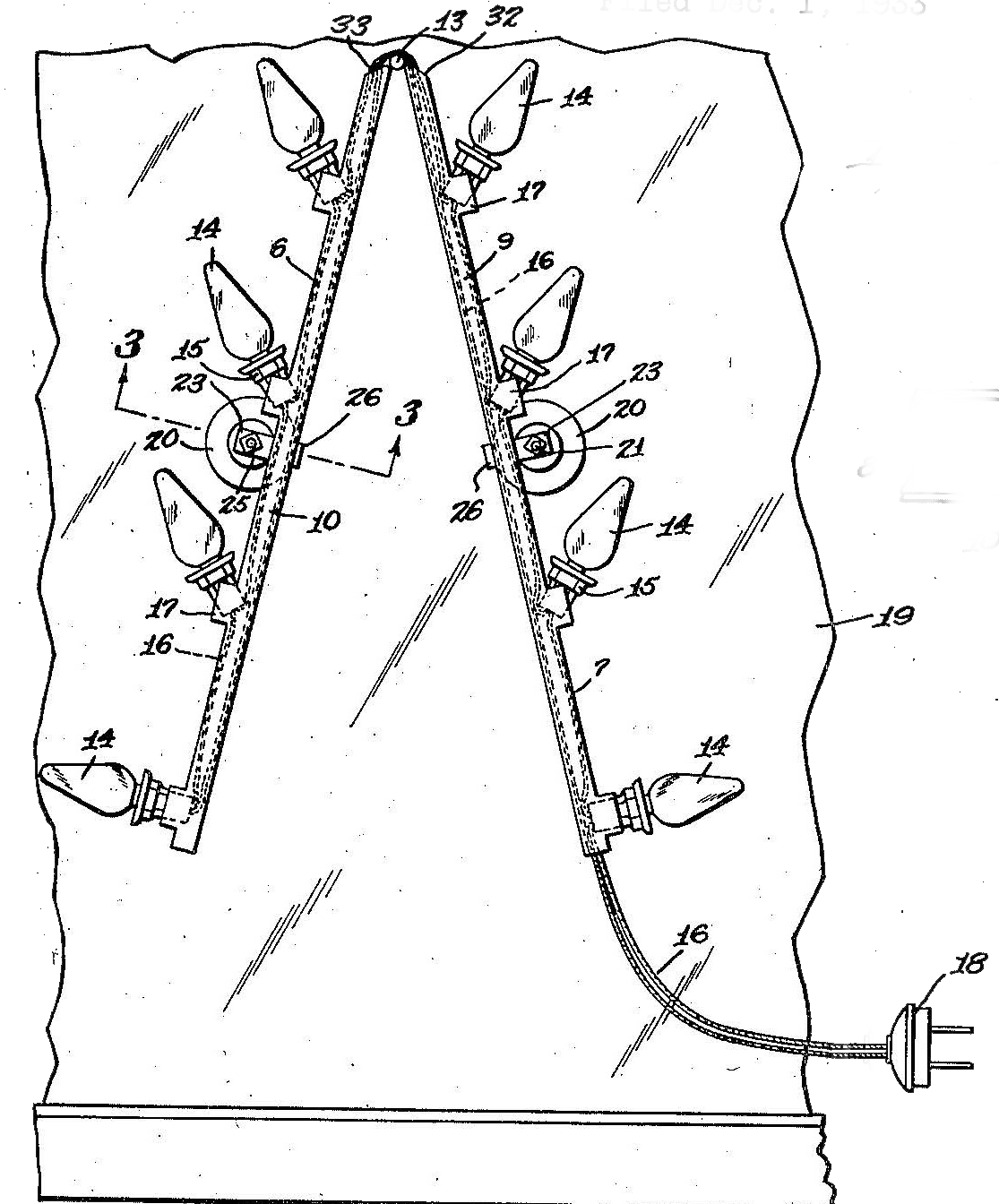 From icicles to bubble lights, twinkling holiday lights have a long and colorful history. The person who sparked the tradition of holiday lights is believed to be Martin Luther, the 16th century protestant reformer and priest. It is said he became so entranced by stars shining through an evergreen forest that he brought a tree into his home and tied candles onto its branches for his family's enjoyment.
This pictured patent of Christmas lights was created by Adolph Simeone in 1933.
Suiter Swantz IP is a full-service intellectual property law firm providing client-centric patent, trademark, and copyrightservices. If you need assistance with an intellectual property matter and would like to speak with one of our attorneys, please contact us atinfo@suiter.com.