It's the most wonderful time of the year! To celebrate Christmas approaching, take a look at a few pieces of holiday-themed intellectual property.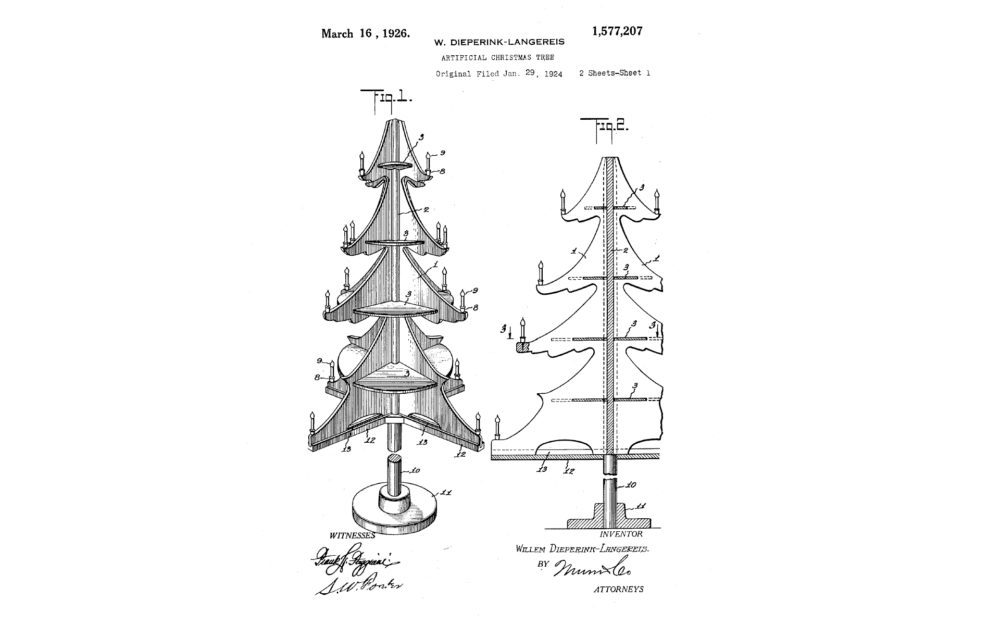 #1,557,207
Artificial Christmas Tree
This invention adds the perfect ambiance to any storefront or window display. Willem Dieperink-Langereis was granted a patent for this "Artificial Christmas Tree" on March 16, 1926. 
The inventor also noted in the patent that this invention is of national significance because it can substitute for a natural tree, resulting in forest preservation. 
#7,481,208
Snowball Forming and Throwing Toy
This invention takes snowball fights to the next level. Besides forming and throwing snowballs, the handle of this toy also doubles as a bugle!
According to the patent, the interiorly patterned cup portion of the toy loosens packed snowballs that can otherwise cause harm during a snowball fight. The patent also notes that the toy is complete with a hollow handle with control holes to be opened and closed to increase throwing accuracy.
#1,324,342
"Bicycle Sleigh"
This invention may be perfect for getting to work on the snowy days of the holiday season. On December 9, 1919, Tom Dohoszuk was granted a patent for the "Bicycle Sleigh." According to the patent, Dohoszuk's invention was "simulative of a bicycle and similarly operated whereby a rider may advance over the surface of ice or snow at relatively high speed."
#317,397 
Reindeer Door Knob Cover
A festive holiday home would not be complete without an appearance from Rudolph the red-nosed reindeer. This decoration was patented by Mary C. Guberman on June 11, 1991.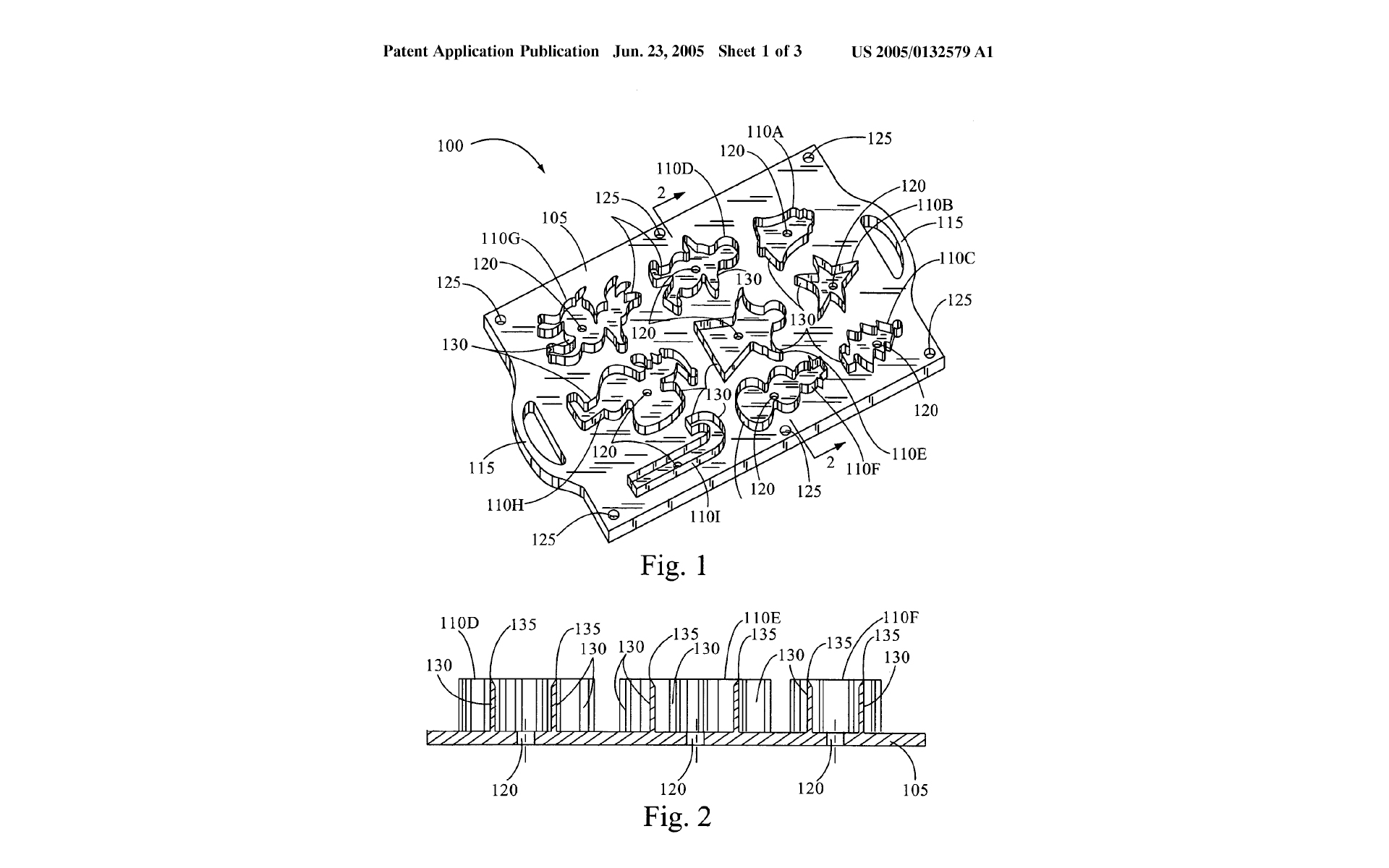 #2005/0132579 A1
Cookie Cutter Assembly 
One of the best parts of the holidays is all of the sweets traded between neighbors, coworkers, friends, and family. With this invention, a baker can save time by cutting multiple cookies at once! Georganne Sartori was granted a patent for this invention on June 23, 2005.
What is your favorite piece of holiday-themed intellectual property? Be sure to let us know in the comments or on social media @SuiterSwantz.
From all of us at Suiter Swantz IP, we wish you and your family a happy and safe holiday season!
—
Suiter Swantz IP is a full-service intellectual property law firm providing client-centric patent, trademark, and copyright services. If you need assistance with an intellectual property matter and would like to speak with one of our attorneys, please contact us at info@suiter.com.