Every holiday season, we enjoy creating a U.S. Patent Calendar that we send to our clients and friends of the firm. This year, we've also put together an online version that links our Patent of the Day articles, so you can learn more about some of the calendar's featured patents.
If you would like a complimentary physical copy of our 2020 U.S. patent calendar, please send an email with your name and address to info@suiter.com.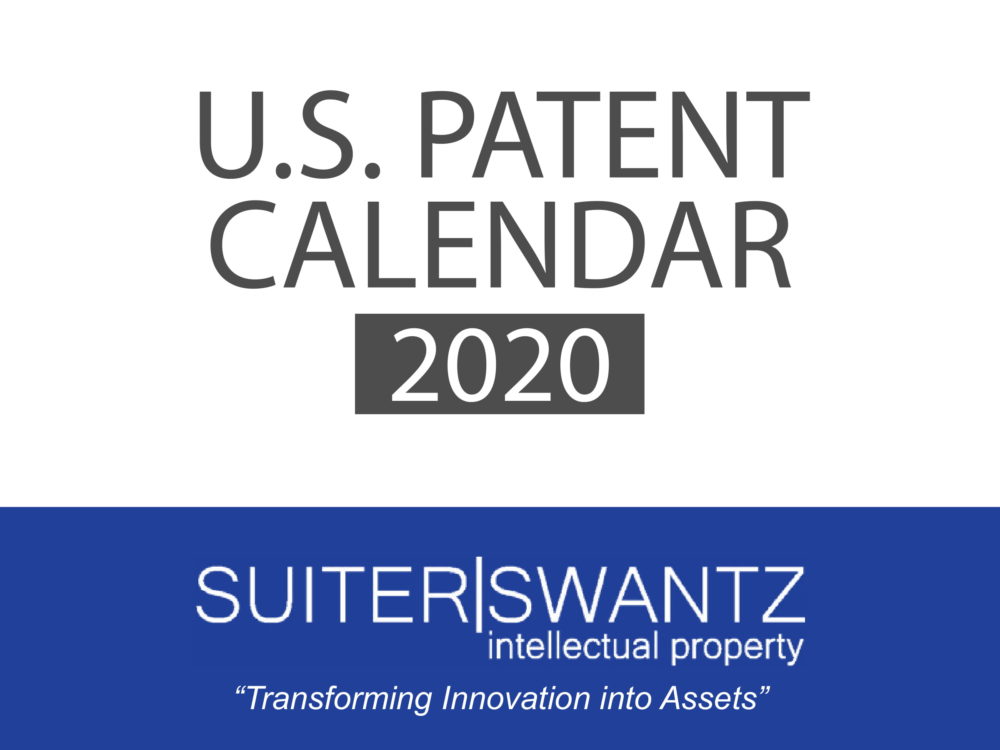 We hope you had a great holiday season!
Sincerely,
The Suiter Swantz team